Here are a few recommendations for shock setups. Oils are based on your average 20 degree celsius temperatures. Anything below 15 and you probably need to go thinner, and over 25 and you may need to go thicker!
Starting setup:
Front 7×1.25 32.5wt
Rear 7×1.35 30wt
This has been good everywhere! However, if you want slightly more grip, and a softer feel, go to:
Front 7×1.3 35wt
Rear 7×1.4 32.5wt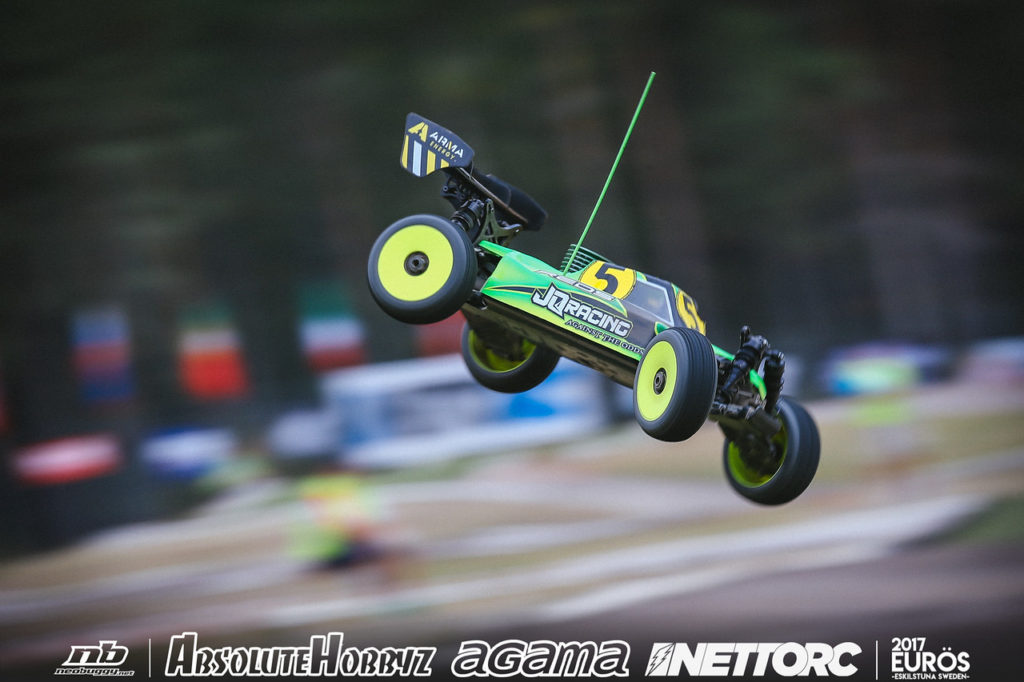 If you have the starting setup, but want smoother steering, and better bump handling, only change the front piston to 1.3.
If you feel like the car is feeling too soft on a high grip track, you can try changing the rear piston to a 7×1.3 and 27.5wt oil.
Basically, tune with the pistons, 7×1.2, 1.25 and 1.3 front, and 7×1.3, 1.35 and 1.40 rear. Those pistons seem to be very good everywhere! Find the best piston for each condition. The oil ranges from 27.5-37.5 front, and 25-35wt rear. The most common oils are 27.5, 30 and 32.5.
As for springs, we tend to always start with the stock grey springs, and if the car is moving too much, and the grip is high enough, we go to HB yellow. EASY!