Danish Nationals (1:8 Offroad) Round 3
The 3rd round of the Danish nationals in 1:8 offroad was held at Modelbilklubben SOS and gathered 22 drivers. THE weather forecast for Saturday made it impossible to practice with THE buggies which made for really difficult and changing conditions.

The Danish JQracing team were represented with three buggy drivers who all made it through the semi-finals.
Magnus tried some different tires for the final but as they didn't work as intended he had to call for a 10-minute delay since there was no time to change them. This meant that he had to start from the pit lane. Mads was able to bring home his JQ Black Edition in 6th place, Mikkel in 8th with a punctured fuel line and Magnus was able to recover a bit after a poor start to 2nd place.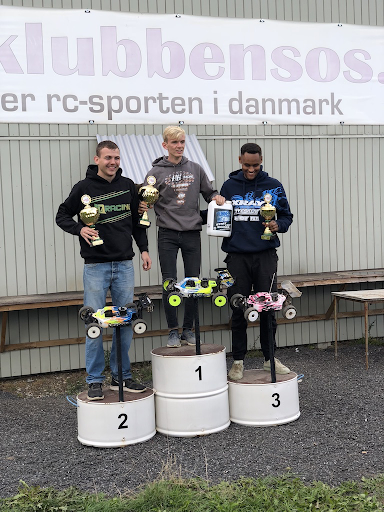 Top 3 in nitro buggy:
1st: Pelle Culmsee (HB, Orion)
2nd: Magnus Frandsen (JQRacing, Alpha, 6MIK)
3rd: Daniel Bubel (XRAY, FX, Proline)
6th: Mads Puggaard (JQRacing, Alpha, 6MIK)
8th: Mikkel Vesterled (JQRacing, Alpha, 6MIK)
In E-buggy Jan took home 2nd place with his JQ Grey Edition after some great racing.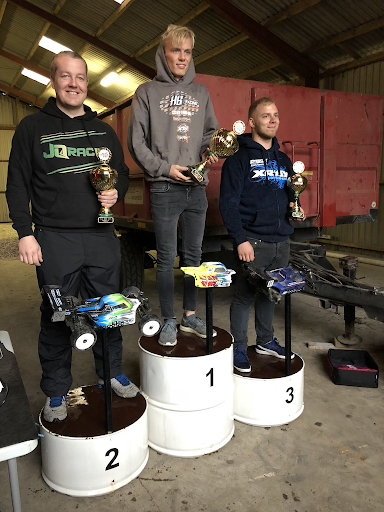 Top 3 in E-buggy:
1st: Pelle Culmsee (HB, Orion)
2nd: Jan Larsen (JQRacing, Hobbywing, 6MIK)
3rd: André Sørensen (XRAY)
Georgia State Championships
Max Flurer showed up and drove his JQ Grey Edition E Buggy to overall TQ and victory at the Georgia State Championships this weekend at Phil Hurd Raceway. This was only the second time Max would drive the car and put in a stellar performance battling Landon Lewis (Xray) 2nd and Patrick Rossiter JR(Tekno) 3rd for the victory after the 10 min Pro Main. Congratulations to the organizers and all other participants at the race for a job well done as well to Max on the outstanding performance this weekend.