[columns] [span6]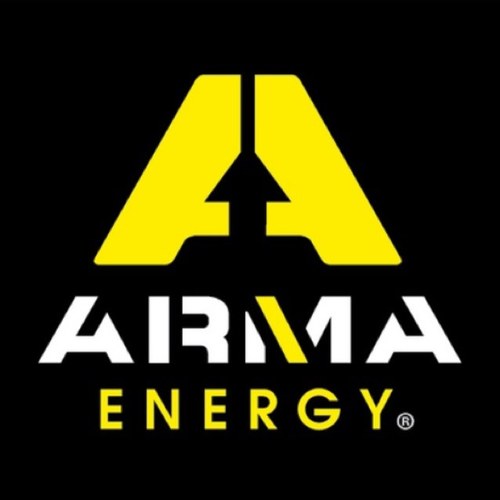 [/span6][span6]
ARMA Energy
ARMA Energy was founded in 2009 in Carlsbad CA. In 2014 the brand rights were purchased by Jimmy Sloan, who also owns and operates the SoCal Motocross tracks Perris and Milestone Raceway. Under the new management ARMA began the restructuring of the company, and expanding the drink distribution network in America.
ARMA currently offer two drinks, the original and a sugarfree version.
Additionally ARMA owns and operated a Supercross team in the 2015 AMA Supercross series.
ARMA sponsored rider Tim Gajser became the 2015 MX2 World Champion earlier this year.
For more information visit mxproparts.com or @armaenergyinc on Instagram. (ARMA Energy Website is under construction)
[/span6][/columns]

In 2005 I ran an engine tuned by Mario Rossi. It changed my perception of how a nitro engine should feel. It was like going from a 2-stroke dirt bike to a 4-stroke. Super smooth yet powerful powerband. The opportunity arose to work with Mr Rossi again in 2013, and obviously REDS was the perfect match for engine supplier for THE JQRacing Team. We offer the same engines and pipes that we run.

I have used LRP Products for my entire RC career. I bought my first LRP motor and speed controller back in 1999 when I started driving RC cars. It was an easy choice for us to ask LRP to become our teams sponsor for electronics. Andy Kraemer who takes care of team drivers and customer service is also a great guy, and very easy to deal with. We offer all the LRP products that we use to race 1:8th nitro and electric, as well as 1:10th electric.

I remember when I met Mark Pavidis, one of the three founders of AKA, back in 2003 in Hemet. I was 19, and it was my first time in USA. I remember feeling his car's suspension and thinking "Wow, so THAT'S how it's supposed to feel!". Years later, and I am running tyres he designed and produced. We tested all tyres on the market during 2012, in order to find the best match for our team, and ended up with AKA. So THAT'S how the grip level should be I thought. Good traction yet less prone to flipping over.

Fuel, every race team needs fuel! I used to run for Sidewinder in the past and now sidewinder has a new blend and it is really good! Engine tunes well, stays clean inside, and runtime is good! We are happy to be working together with Morgan Fuels. We offer Sidewinder 25% fuel, but due to shipping regulations, we can only sell it in Finland.
[hr] [columns] [span3]

I was introduced to Savöx servos in 2007 by my friend Jaap Dienaar, who started the first Savöx website in Europe. Soon after that I got sponsored by Savöx in Taiwan. When I first started, Savöx was relatively unknown, and I always had to explain to people what servos I was using. Now Savöx is a well known brand all over the world, and an obvious choice for JQRacing Team Servo sponsor. We only offer two different servos for now, because we feel that they are all you need for serious racing. 1268 high voltage servo, for 1:8th offroad, and 1258 for 1:10th electric, or for 1:8th with non high voltage.
[/span3][span3]

Maurizio "Mau" Fantinel was the creator of the very first JQProducts main logo. He helped shape the brand image early on, and we took over from there. Maugrafix also designed the White Edition box which I think is the coolest box in RC! Maugrafix supplies THETeam with our stickers and wraps.
[/span3][span3]

GHEA, made in Sweden. Ronny Gutå has made about a billion pistons for me for testing over the years. He is always ready and willing to help. GHEA is a great option part brand from Sweden, and we offer his pistons and various other products, including his absolutely genius, and awe inspiring rideheight gauge. I wish that was my idea because it is brilliant. I have never set my rideheight as much as I do now. 🙂
[/span3][span3]

It is actually thanks to Alphaform the JQRacing exists. Without my friend Aki Mertsola who works for Alphaform, I am not sure I would have had the motivation and drive to design my own car. It is a huge undertaking, and without tangible progress, it is difficult to keep motivated. Aki made some parts for himself, and ran them, and I asked him if he could make some for me, and he said he could. Thanks to Alphaform, I was able to get prototypes of what I had designed. Over the years Alphaform sent me different prototypes, made with various materials, and different techniques. I was able to test for strength and durability, and in two short years the prototypes went from brittle and undriveable to strong and flexible. The highlight of our collaboration was in 2012, when I made the main and finished 7th at the European Championships, running rapid prototype rear arms! It is amazing what Alphaform are capable of doing these days. If anyone needs prototypes made, you know who to call!
[/span3][/columns] [hr]